Welcome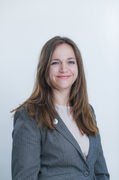 V6 is an exciting new co-educational Sixth Form in central Bristol.
As part of Venturers Trust, our sponsorship from the University of Bristol and the Society of Merchant Venturers creates unrivalled opportunities and benefits for our students, staff and their families.
V6 is more than an academic education, with students being supported to become happy, compelling and successful individuals, capable of shaping their local, national and global communities.
At V6 we ensure our students:
Always strive to be the best they can possibly be.
Feel empowered to become ethical leaders.
Receive outstanding care, guidance and support.
Never feel limited in what they can achieve.
This website can only give you a glimpse of what we offer. Please come and find out more and meet our Sixth Form students and staff to hear what they have to say.
Please use the right-hand menu to navigate to information about what V6 Sixth Form has to offer. Some of the documents and information refer to policies and procedures for our 11-16 phase, Montpelier High School.
Kerry McCullagh
Principal