Wellbeing
Wellbeing is a frame of mind in which you can realise your own potential, cope with the normal stresses of life, work productively and fruitfully, and be able to make a contribution to your community.
Every Year 12 student participates in wellbeing lessons to develop the healthy behaviours that will enable you to enjoy challenge, build resilience and achieve your ambitions.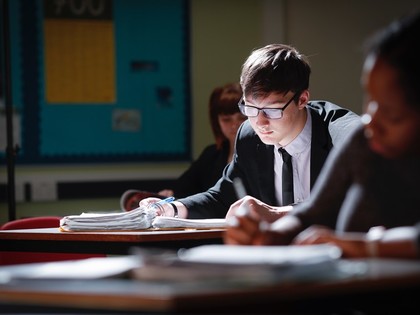 These lessons cover a broad range of issues, selected by the student body to meet your needs. They include:
Growth mind set
Resilience lab
Mental health well-being
Study skills
Academic research and referencing
Careers choices
Healthy relationships
Economic well-being
Sports and games
With secure wellbeing developed in Year 12, Year 13 is about preparing for life after school and the lessons taught will focus on securing your dream future. Lessons often involve outside speakers and will help you prepare for independent living.
Topics include:
Choosing universities and undergraduate courses
Making competitive applications
Preparing for interviews
Student finance
Higher Apprenticeships
Living on a budget
Graduate employment
Gap years
Moving away from home and living independently
For additional information abotu how we support our students with their wellbeing please click here: