Read Our

Latest News
STRONG A-LEVEL RESULTS in 2020
Students at V6, the post-16 provision at Colston's Girls' School (CGS), are celebrating a strong set of A-level results today, in line with previous years including over 20% of all grades at A*/A, with many exceptional individual performances. Now in its third year, V6 is a collaborative venture between CGS and Fairfield High School, rated in the top ten state schools nationally for the proportion of students going on to study at top-ranking universities.
It is wonderful to see students achieving the qualifications they need to progress on to their dream destinations.

Principal, Kerry McCullagh
Exceptional individual achievements include Helen Cutler (A*A*A*A*), who will study medicine and surgery at Lancaster University; Elle Radford (A*AA) will complete an internship in engineering consultancy during a gap year before applying to university; Fiona Chung (A*A*AA) will study psychology and neuroscience at the University of Bristol; Nawal Abdullah (A*AB) has secured a Bristol Scholars place to read law, joining her sister at the University of Bristol; Hannah Eastwood (AAA) will study criminology at the University of Birmingham; and Trinity Willis (AAA) will study veterinary science at the University of Bristol.
Fiona Chung said: "My grades have exceeded my own high expectations and I'd like to thank all of my friends and teachers who have always encouraged me to keep striving."
Nawal Abdullah said: "I am incredibly thankful for all the support I have received from my teachers and tutors over the course of my A-level studies. I'm extremely proud of the grades I have received today and I cannot wait to start my law degree at the University of Bristol."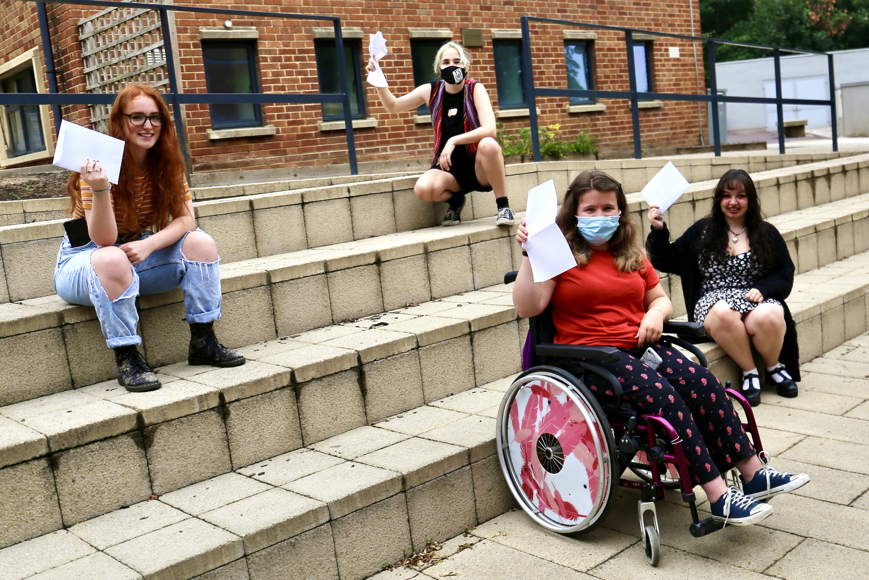 Maddison Bowen (AAB) will read English at the University of Liverpool; Lucy Britton (AAB) will read history at the University of Exeter; Isabelle Courtier (AAB) will read forensic anthropology at Liverpool's John Moores University; Chloe Daly (AAB) will read English at King's College London; Maida Rasool (AAB) will read English literature and philosophy at Cardiff University; and Martina Tancock (AAB) will read physics with particle physics and cosmology at Lancaster University.
Maida Rasool said: "My grades reflect the time and work that I've put into my subjects and the support given to me by my teachers. V6 and CGS have really helped me to reach my full potential and I can't wait to start my university course."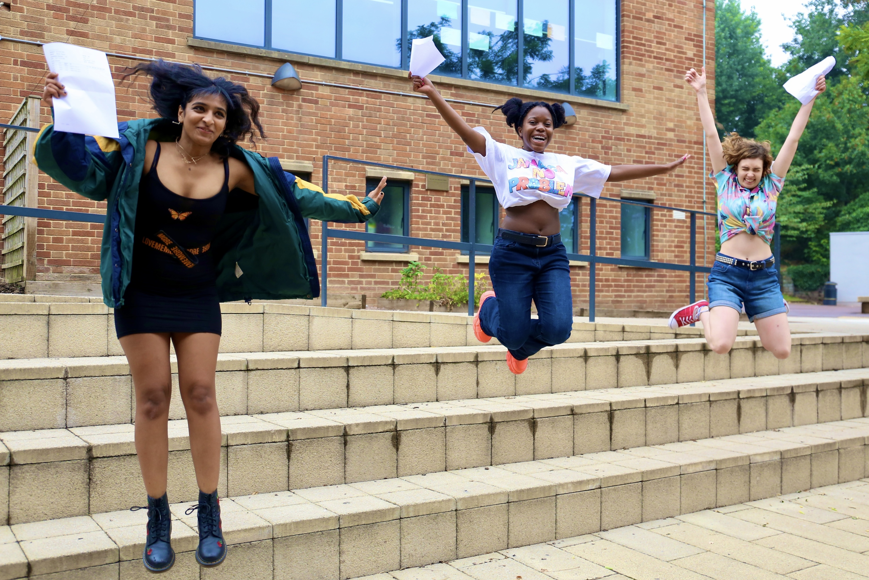 Head of Sixth Form, Caroline McClean, said: "Our students have demonstrated incredible resilience in very unusual circumstances this year and we are extremely proud of their performance. Our strong results and the excellent destinations students have secured are testament to the hard work of students alongside the support of their teachers and families. Where the achievements of some students have not been accurately recognised in the externally calculated grade, we will be providing support to secure the appropriate outcome."
Principal Kerry McCullagh said: "V6 is a close community and the students and staff have pulled together to navigate this uniquely challenging end to their school years. It is wonderful to see students achieving the qualifications they need to progress on to their dream destinations. I have no doubt that these compelling individuals, so determined to make a positive difference to the world we live in, will continue to contribute to their communities."
Chair of Trustees Gail Bragg said: "This academic year has presented steep challenges to staff and students, and V6 has met each one head-on with resilience and a determination to succeed. Staff quickly adapted to provide academic and pastoral support to students working at home, ensuring that all students, including the most vulnerable, felt connected and supported throughout the long period of school closure. We have a moral responsibility to provide every student with the confidence, ambition and skills to achieve their goals and across Venturers Trust we are working hard to improve the life chances of all children from all backgrounds."