Read Our

Latest News
COMMUNITY IFTAR - WEDNESDAY 6TH APRIL
THE MHS & V6 COMMUNITY IFTAR WILL TAKE PLACE ON WEDNESDAY 6TH APRIL, 7:30 - 9:30PM.
Fasting is one of the five pillars of the Islamic faith, and during the Islamic holy month of Ramadan, Muslims fast every day from sunrise to sunset. The pre-dawn meal is known as Suhoor, and the fast-breaking meal eaten after sunset is called Iftar.
Iftar marks the end of each day's fast and often celebrates and brings together the community. Ramadan also emphasises a renewed commitment to generosity and charity, and iftar is connected to that as well. Providing food for others to break their fast is considered an important part of observance; many Muslims across the world help provide iftar meals to the poor and in-need through communities and mosques.
Students and their families are invited to join in this year's Community Iftar, and the theme this year is 'Bring a non-Muslim friend'.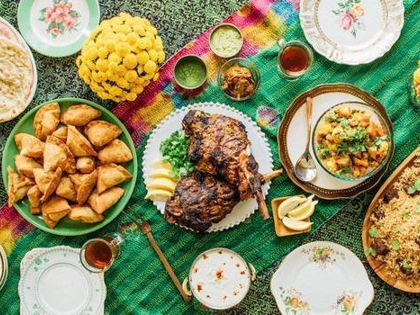 We would like for students and their families to be able to share their culture with their friends who are not part of their faith, so that they can learn about what's important to you. This bringing of the community together is a way for you to teach one another about this event and its importance.
Dinner will be provided, with space to pray, as well as a fun quiz with prizes!
We will also be inviting local religious leaders from all faiths to join us. If you have any contacts for this, please let Mrs Mohamed know by email to Nabiha.Mohamed@montpschool.org.
Please let us know you are coming by completing this form: