Read Our

Latest News
UK University & Apprenticeship Search Fair at Ashton Gate
Students of Montpelier High School's co-educational Sixth Form, V6 recently visited the home of Bristol Sport, Ashton Gate Stadium, to meet a host of universities and training providers at the UK University & Apprenticeship Search Fair.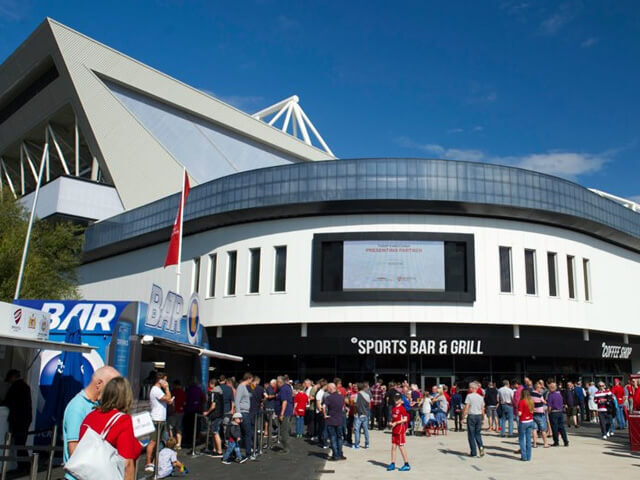 This was a very popular event with 16-19 year olds across the city, and the venue was packed full of stalls from universities and organisations far and wide.
Sophia, Year 13 said:
It was great that there were so many opportunities to meet loads of different universities and apprenticeship providers. I came away with lots to read which will help me narrow down my further education choices.
Our students were able to have discussions about what to expect at university, and to listen to talks from other young professionals about their path to uni, writing a UCAS personal statement and handling uni finances.
Archie, Year 13 said:
I was introduced to Queens University in Belfast which is now one of my choices! All in all, I think the consensus was that the trip was very helpful and a great day out.
Mrs Donovan, Careers Lead said:
Our students really valued this visit to Ashton Gate & the UK University & Apprenticeship Search Fair. There will be lots more support in school for our students to complete UCAS forms and applications to university & training via the mentoring team this academic year.
Our school Careers & Independent Advice and Guidance (CEIAG) Lead is Mrs Donovan. Their role is to provide impartial, objective advice and information to young people, and their parents, about the different pathways open to young people as they progress through their schooling.
To read more about our careers advice and guidance, please visit:
https://www.montpschool.org/1783/careers